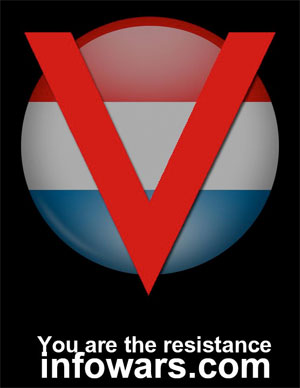 America is in peril, the United States is being occupied as Homeland Security launches a total takeover of society and attempts to indoctrinate an army of citizen spies as the country accelerates its slide into banana republic despotism. Americans who can see what is unfolding feel helpless, powerless and overawed by the clear evisceration of their freedoms. The time has come for a massive campaign of powerful, symbolic, peaceful resistance.
V for Victory Promo:
You Are The Resistance

All over the world, defenders of freedom are making their mark. Be victorious; take action. You are the resistance.