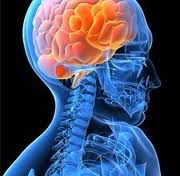 Multiple Sclerosis (MS) Treatment Avenue May Expand with Brain Steroids
Multiple sclerosis might be connected to a lack of steroids in the brain. MS attacks the brain and spinal cord, causing inflammation and damage that can lead to paralysis and sometimes blindness.

The discovery centers on neurosteroids, which help brain cells to talk, grow and repair themselves. The findings open up a possibility that treating MS with brain steroids might be able to prevent damage and maybe even repair the damaged brain.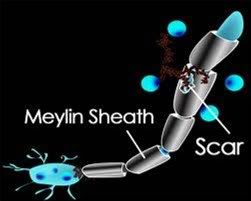 Brains of people who died with multiple sclerosis showed lower levels of neurosteroids. It is believed that by replacing neurosteroids, it might be possible to alleviate symptoms or even prompt recovery, based on the results of test tube and mouse modeling studies.

Researchers aren't yet at the point to start a clinical trial to test whether giving neurosteroids actually help people with MS. (Continue reading this story).


Tags: Multiple Sclerosis, Multiple Sclerosis Symptoms, Symptoms of Multiple Sclerosis, Multiple Sclerosis MS, NMSS, MSSS, Multiple Sclerosis Cure, Cure Multiple Sclerosis, Cure for Multiple Sclerosis, Multiple Sclerosis Treatment, Treatment for Multiple Sclerosis, Brain Steroids, Steroids, Canadian Institutes of Health Research, neurologist, Dr. Chris Power, University of Alberta Hospital, neurosteroids, Multiple Sclerosis Pain, Pain Multiple Sclerosis, Effects of Multiple Sclerosis, Multiple Sclerosis Effects