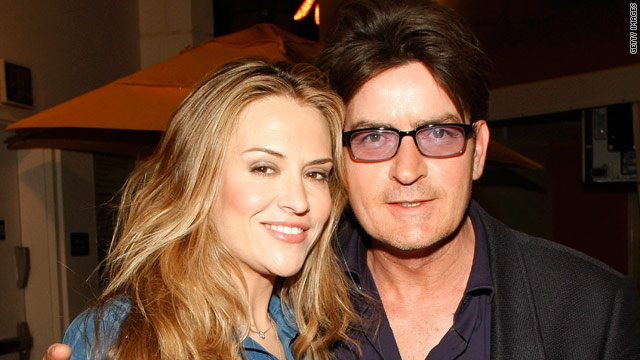 Brooke Mueller wants to remove restrictions on her ability to meet with husband Charlie Sheen following his Christmas Day arrest for alleged domestic violence.
Mueller has hired celebrity lawyer Yale Galanter, who for years represented O.J. Simpson, to file papers with the Aspen court asking the judge to allow Brooke and Charlie to resume contact with each other "so they can work on resolving the conflicts in their marriage," according to TMZ.com.
Galanter told TMZ that Mueller and Sheen still love each other, and called the Christmas incident "one bad night."
Sheen, 44, was arrested on Christmas Day in Aspen, Colorado, while the couple was on vacation. Mueller, 32, told police he threatened her with a knife during an argument.
Mueller's lawyer told TMZ he was specifically hired to make sure prosecutors don't "overreact" and charge Mueller with lying to police during later questioning after her husband's arrest.
Galanter told the site that Mueller, like many women in similar circumstances, played down her story to a female officer hours after her 911 call, but added she did not recant her statement.
The filing of papers to modify a restraining order placed on Sheen will need to be reviewed by a judge during a future hearing date.
Sheen was charged with assault, menacing with a deadly weapon and criminal mischief. He posted $8,500 bond and was released the same day.
Source: CNN