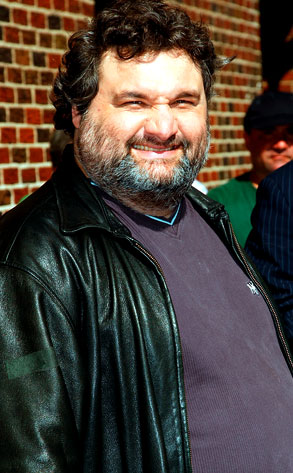 Artie Lange isn't exactly ringing in the new year in tip-top shape.
Howard Stern's plus-sized sidekick has been hospitalized in New Jersey for an undisclosed ailment.
"We can confirm that Artie is in the hospital," Lange's camp said in a statement. "Artie has chosen to keep all information on this matter between him and his doctor. There will be no further comment."
Lange, who has a history of substance-abuse issues, had been MIA from Stern's satellite radio show since early December and canceled several stand-up gigs in recent weeks, including a New Year's Eve engagement. According to his website, all dates through February have also been scrapped.
The 42-year-old former MADtv star made the wrong kinds of headlines in 2009 for a DUI bust (for prescription sleeping pills) and a profane, homophobic appearance on HBO's Joe Buck Live—but he did also manage to release his first comedy album, Jack and Coke.
While Lange's health situation and Stern fate remain unclear, we're hopeful Howard will be chiming in on the situation when he comes back from his holiday hiatus on Monday.
Source: E